Meet Kelly
Hello, my name is Kelly Schmidt. I am a fitness professional with over 20 years of personal training and health development experience in Arizona.
At the age of 16, I started working out and lifting weights. I was interested in strength training because I was always the short little guy. I figured that if I was destined to be short and small framed, then I may as well try and put on some muscle. Here is where I began my fitness journey.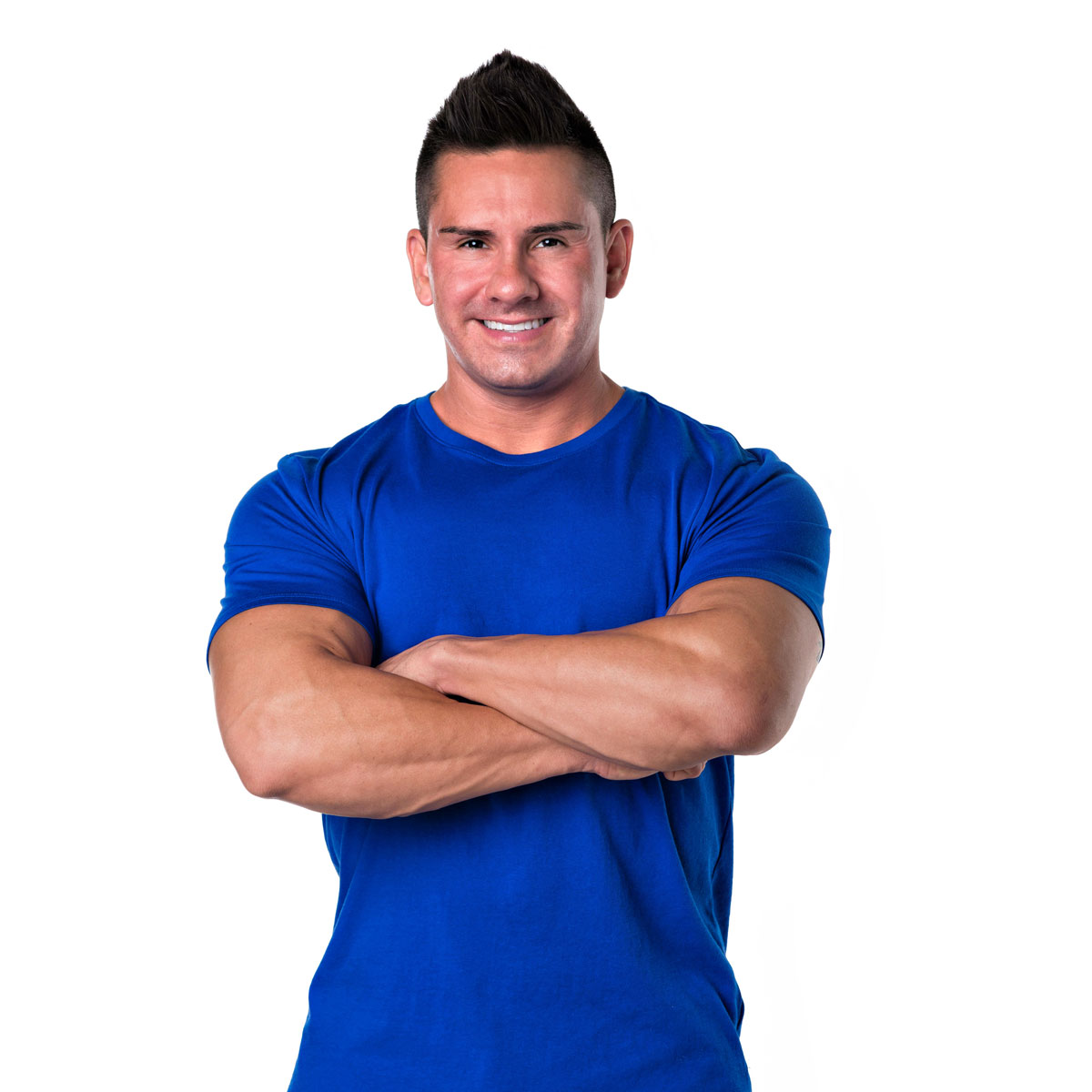 Graduation & Certification
I graduated from high school at a whopping 115 pounds. I really was that little guy! As I transformed that 115-pound little guy, I guess you could say that I caught a bug – the fitness bug. Because of the positive results I saw in my own transformation, fitness through health and training became a passion. It was a great outlet with a positive outcome. Working out made me feel good about myself and that feeling motivated me.
As the years passed, I started shaping up. People began to ask me to help them with their fitness goals. At that time, I had no idea what worked for everyone else; all I knew was what worked for me. I helped when I believed I could, and then I began to think: this is the only thing I really and truly enjoy! I continued my journey with enthusiasm.
At 22, I pursued my ACE certification for personal training. At this time, I locked in my first job as a personal trainer. Finally, I began working with people. That was it – I was hooked! I loved my new job, and as "they" say: the rest is history. I was off and running!
Career & Employment
I began my career as a personal trainer at one of the big box gyms of the time. My belief was: if you service and take care of people, helping them achieve positive fitness results, you will succeed. I quickly learned that this particular gym setting only partially cared about the fitness needs of the clients; it was more focused on quotas and selling, seemingly disregarding the clients' personal goals. I understood the "business" side of personal training but, I must admit, I was not a fan. To be quite honest, my first two years as a personal trainer (from the business standpoint), were not enjoyable. Good trainers were unable to practice their craft of servicing clients due to unrealistic expectations set by the gym regarding monthly numbers and financial quotas. I understood the mindset of the industry, so I hustled and played the game, ensuring that I could continue what I started. I held on to my vision – I am a successful fitness professional!
While employed at the big box gym as a bottom-rung trainer, I completed my NASM certification. I worked at this facility for four years, acting as the weekend personal training fitness director. Eventually, I became the fitness director before leaving to explore new opportunities.
Journey & Business
My fitness journey continued at World Gym. At this gym, I created and managed the personal training department, implementing systems and protocol that endured for seven years. Employment at World Gym provided me with great experience and an opportunity to grow and implement my own systems and protocol in the future. We built a strong facility and a great personal training department. I began to excel in my career. I put people first. I focused on client goals, needs, and wants, above simply the dollars they could produce. I always held on to the belief that if I service people correctly and they experience positive results, I will succeed, and so I did! I experienced greater financial success, and I also had more amazing wonderful committed clients than I had ever had previously. Unfortunately, poor financial decisions by management led to the sudden closure of this gym. At the time, I was heartbroken. I felt seven years of hard work was gone, and I still had clients who needed my service. I bounced around the fitness world for a bit and, through it all, my clients stayed with me. In reality, the gym's closure was a blessing in disguise. It forced me to venture out independently, working for myself and servicing my amazing clients.
I created my own business, AIP Fitness Systems, within its own facility, which is still successful and relevant today. In addition, I also currently manage a highly successful online coaching and training business, which you are exploring at this very moment via Life Fuzion Fitness. I felt that my one-on-one coaching and training at the facility left me somewhat limited in this digital age; however, as I always do, I evolved and developed my skill sets and business. Presently, my online coaching and training is the main focus of my business. I love the online coaching arena because it allows me a greater opportunity to service my clients on a broader platform. I have clients all over the U.S. and outside the country as well. I enjoy the same success with my online clients as I do with my in-person one-on-one clients at the facility.
Beliefs & Experience
At this point, I feel that it's important to address my belief system regarding formal fitness education versus an acquired hands-on training education. Yes, there is much to gain from a by-the-book fitness education; however, hands-on education is of equal, and perhaps even greater, importance. You can be book smart, but until you have practical hands-on application and experience, you cannot fully understand how the human body functions and performs in real life. With health, fitness, and the achievement of goals and results, there is no one-size-fits-all approach. My hands-on educational experience with various types of people over the years has proven greatly beneficial and has led to lasting success – mine and my clients' success.
Over my 20 years as a hands-on fitness professional, I can say with certainty that I have had experience and success within almost every facet of this industry. I offer accountability and support to every one of my clients. I also believe that in order for clients to experience success on their own fitness journey, a few important items must align: the right program, willingness and dedication to that program, setting realistic goals and time frames, and the right coach to assist with these goals. If you want something badly enough, you will have it. Just make sure you have the right support system to help you.
Coaching
Lastly and most importantly, invest in a great coach. A great online coach has accumulated many years of in-person one-on-one client experience before venturing into the online arena. This arena is a greater challenge that can yield maximum results for the committed in a streamlined timeframe. Remember, online coaching is an investment in yourself. Ensure that you make a wise investment for your valuable time and money. Your goals, needs, and wants should be just as important to your coach as they are to you!